Stephen D. Chesebro'
Class of 1959
Inducted 2011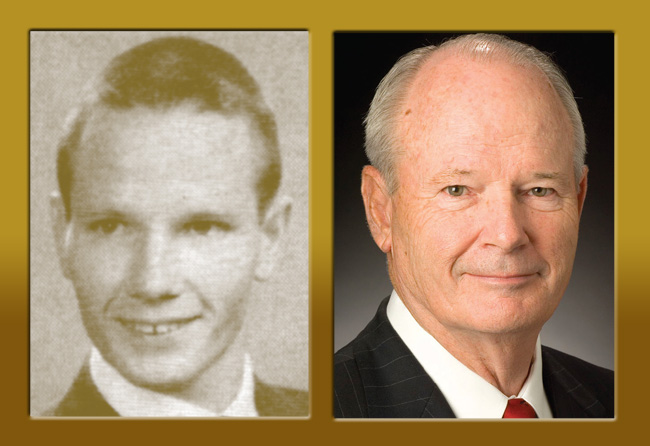 Stephen Chesebro' went from winning the title of "Ugly Man" and barely making the football team to proving himself an outstanding student, both at Will Rogers and the Colorado School of Mines in petroleum engineering, then on to the position of top executive of one of the largest oil companies in America. At CSM, he was quarterback of the football team, all-conference baseball, and a member of the golf team. In 1991 Steve was awarded the school's Distinguished Achievement Medal; an Honorary Ph.D. followed in 1998. In 2009 he was appointed to the Colorado School of Mines Foundation Board of Governors, and in 2011 was inducted into the school's Athletic Hall of Fame.
During Steve's leadership with Tenneco Oil Company, their technical team developed a revolutionary gas well completion technology that is now the industry standard. In 1994, he helped to lead the formation of the Gas Industry Standards Board that vastly improved the efficiency and accuracy of the natural gas delivery system throughout North America. These same standards are now being applied to the electrical industry. Steve retired in 1997 as chairman of the board and CEO of Tenneco Energy only to take a two-year position as president and chief operating officer of Pennzoil. Currently, he serves as chairman of the board of Harvest Natural Resources, Inc., an international exploration and production company.
Steve's impressive business career is almost eclipsed by his outstanding community service—a hands-on commitment to youth advocacy programs. He was named Houston's Child Advocate of the Year in 1996. Steve married Miss Will Rogers XXIII, Dollie Austin, in 1965. They live in Houston and have two children and seven grandchildren.