Leon Russell (Bridges)
Class of 1959
Inducted 2009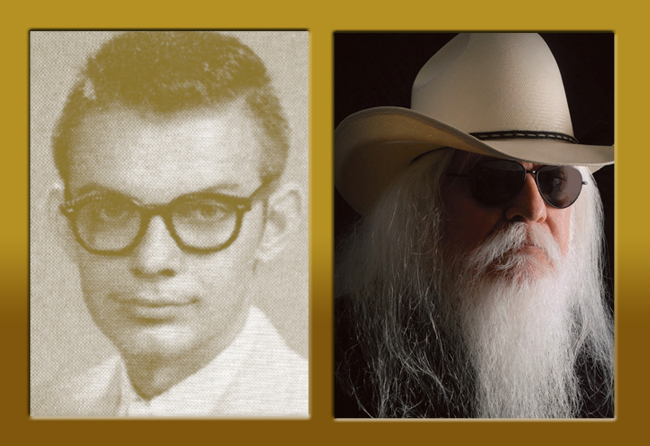 Leon Russell, known as Russell Bridges when he was at Will Rogers, is a gifted artist who has remained popular for more than 50 years as soloist, studio musician, composer and lyricist. Leon plays piano, organ and guitar and sings vocals. His musical training began at age three, and by age 14, his band, The Starlighters, was playing in Tulsa nightclubs.
After graduation from Will Rogers, he played for Jerry Lee Lewis at Cain's Ballroom in Tulsa, then toured with the Lewis band. Leon soon became one of the best studio musicians in the industry and has played and sung with a virtual Who's Who of rock'n'roll, country, blues and folk music. Some of these solo artists include, David Gates (WRHS '58), George Harrison, Ringo Starr, John Lennon, Eric Clapton, Bob Dylan, B.B. King, Rita Coolidge, Gary Busey (Nathan Hale '62), Willie Nelson, Barbra Streisand, Tina Turner, Ricky Nelson, Herb Alpert, Frank Sinatra, Aretha Franklin, Ann-Margret, Dean Martin, Marvin Gaye and Glen Campbell.
Groups with whom he has performed include The Beach Boys, The Rolling Stones, The Nitty Gritty Dirt Band, The Everly Brothers, The Monkees, Paul Revere and the Raiders, Gary Lewis and the Playboys and the Righteous Brothers.
In 2006 Leon was inducted into the Oklahoma Music Hall of Fame, and in 2007 his band, The Wrecking Crew, was inducted into the Musicians Hall of Fame in Nashville. Elton John, who acknowledges Russell's influence on his own career, presented Russell for induction into the Rock & Roll Hall of Fame in Manhattan in 2011.