Joe Johnston
Class of 1966
Inducted 2017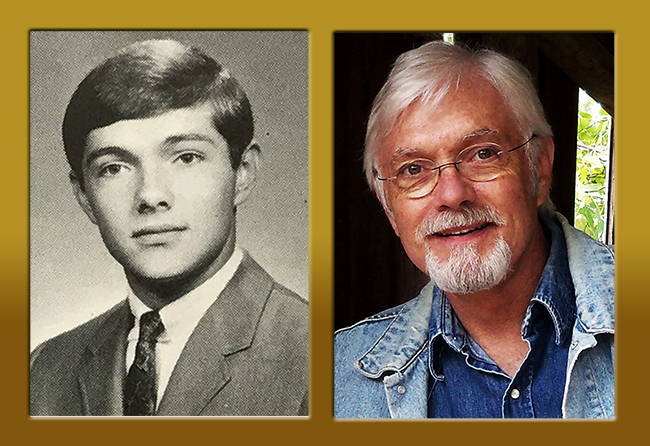 Billy Joe Johnston, Class of 1966, is a songwriter, author, journalist, music producer, advertising executive, artist, and entrepreneur. He founded an award-winning advertising agency and became a new product marketing specialist, opening Southwest Airlines' first destinations outside Texas and Oklahoma, introducing the first breakfast burrito at a fast food chain, and pioneering McDonald's Happy Meal. Joe co-wrote the Number One Gospel song "Count Your Blessing," and earned the Dove Award and multiple platinum and gold records, with stars like LeAnn Rimes, Alabama, Waylon Jennings, Vince Gill, Glen Campbell, The Dixie Chicks, The Oak Ridge Boys, Charlie Daniels, Mark Chesnutt, and the Gaithers.
He has written and produced music that appears on Grammy-winning albums, films, TV programs, national TV commercials, and motion pictures including "Something to Talk About" and "8 Seconds."
In literature, he has won numerous awards for his books on vigilantism in Missouri in the 1800's, twice receiving the Will Rogers Medallion Award. He has also authored books on developing creativity, on how to succeed in the music business, and on Christian responsibility to care for the environment. As a journalist, he has contributed to various newspapers and periodicals. In addition, he's a graphic designer, book illustrator, and artist.
Joe was a founding board member of Moccasin Tracks Charities, benefiting families in crisis, and has served the Boy Scouts of America as a Cub Master and Assistant Scoutmaster. He is proud of his Native American heritage and attributes much of his success to the foundation he received during his years at Will Rogers High School.