James D. Dunn
Class of 1960
Inducted 2009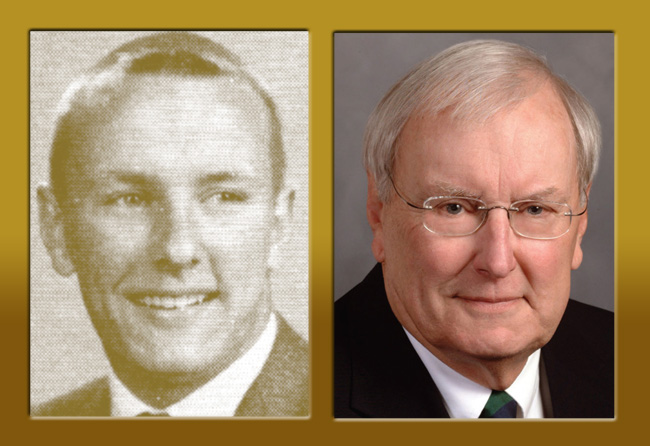 After graduation from Rogers, James Dunn earned a degree in engineering physics from the Colorado School of Mines, where he was named to the first team All American Academic Team and later earned a masters degree from Stanford University. In 1966 he began work for TRW at NASA in Houston, as Manager of the Mission Trajectory Control Program supporting the Gemini and Apollo space programs. Colorado School of Mines invited Jim back in 2011 to receive the Distinguished Alumni Achievement Award.
In 1968 Jim returned to Tulsa to run the family business, Mill Creek Lumber and Supply Co., which his dad had started in 1934. He helped to build the business to be the twenty-first largest building materials company in the United States. Millcreek has 11 lumberyards throughout Oklahoma and Kansas and two distribution centers. In addition, Millcreek has divisions for home improvement, kitchen cabinet distribution, structural systems, carpet and tile, and an extensive commercial and architectural millwork operation for the building of large commercial buildings.
Jim's outstanding record of community service includes chairman of the Tulsa Metro Chamber of Commerce, chairman of Tulsa Community College Foundation, vice chairman of Tulsa Industrial Authority, Tulsa Public Schools Foundation, Tulsa Community College Foundation, Tulsa Vision 2025, Indian Nations Council of Governments, Oklahoma City Chamber of Commerce, and director of the Oklahoma City branch of the Federal Reserve Bank of Kansas City.