Gordon Morgan
Class of 1953
Inducted 2013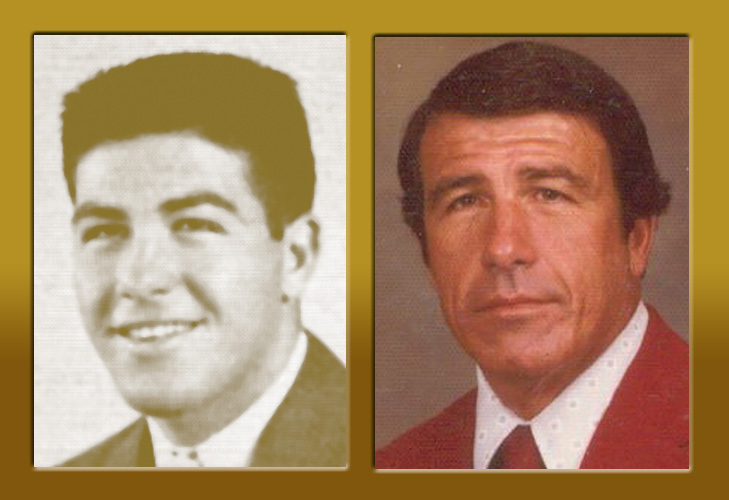 Gordon Morgan was an All-State baseball player for Will Rogers in 1953 and upon graduation he was drafted into professional baseball. He played minor league ball for the Chicago White Sox and the St. Louis Cardinals, where he earned the nickname Cannonball for his powerful arm. A knee injury, however, ended his pro baseball career. Then Gordon left baseball for the U.S. Army.
He later graduated from The University of Tulsa, where he was the varsity baseball coach from 1959 to 1962.
Gordon returned to Rogers where he taught and coached from 1962 to 1988, changing the lives of countless young people. He coached swimming, cross-country and baseball (502 wins – 198 losses), winning four state championships. His teams won ten Conference Championships and 13 regional titles. He coached 17 Oklahoma All-State players, three of whom were High School All-American, then went on to play professional baseball, with two going to the major leagues with the New York Mets. After retirement from Will Rogers, Gordon coached nine years at Bishop Kelley High School, where he won three state championships, nine regional and nine conference titles in girls' softball. He co-founded the Sunbelt Classic Series (now known as the Heartland Baseball Classic), the elite high school baseball series in America—a baseball scout's dream for the recruitment of excellent players.
Gordon was named Coach of the Year ten times by City, Regional and State Associations, and was inducted into The Oklahoma Coaches Association Hall of Fame, Oklahoma Hall of Fame Baseball Coaches, Oklahoma Softball Coaches Hall of Fame and Bishop Kelley Athletic Hall of Fame.
Coach Morgan died in 2005.