Ernest Moody
Class of 1944
Inducted 1989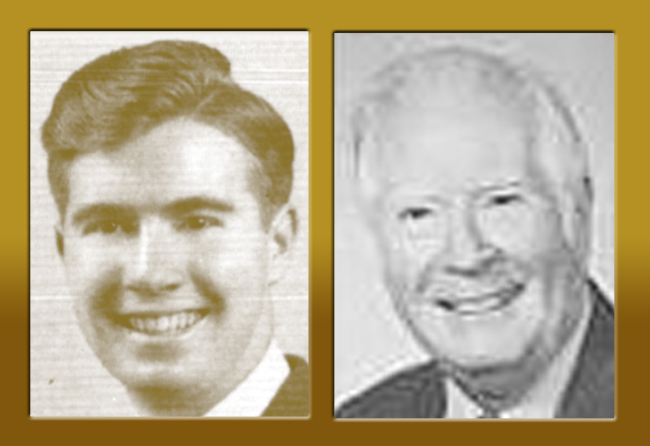 Ernest Moody is a name known to every Will Rogers senior who proudly wears the Rogers class ring. We all remember lining up early in the morning under the hot August sun to receive our rings.
Since 1944, customers have come to recognize the Moody name as synonymous with quality and integrity. It all began with a broken clock that teenaged Ernest and his mother could not afford to repair; the cost was $1.00. A neighborhood watchmaker sold young Ernest the 25 cent part he needed and showed him how to repair it himself.
Ernest began to visit the watchmaker's shop and help with repairs. When the owner retired, Ernest took his life savings of $200, purchased the shop, and Moody's Jewelry was born. Ernest's ethic of quality service enabled him and his beloved wife, Mildred, to build Moody's Jewelry. His love for his alma mater, Will Rogers High School, made him Tulsa's first high school ring headquarters.
Moody's is still a family-owned company, operated by his five children, with the third generation now entering the business. Moody's is the largest family-owned jeweler in Oklahoma and is honored to serve our community by giving a portion of every sale to its Route 66 Giving Campaign, which supports over 66 charities right in our own backyard. Ernest spoke often of "gifts of love" and demonstrated it as he gave generously to benefit others.
His family is honored to continue this loving legacy in the Tulsa community.