David Rader
Class of 1975
Inducted 1989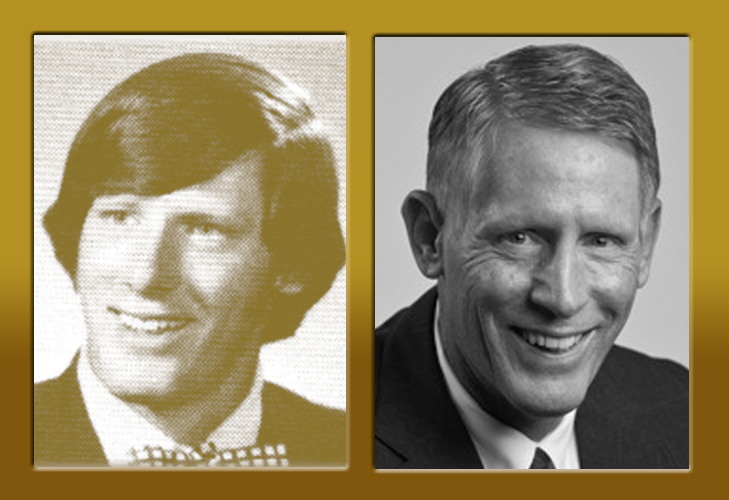 David Rader, football star, coach, business executive, and author started his football career as a Will Rogers Roper and went on to play quarterback for The University of Tulsa, where he graduated with a bachelor of science in mechanical engineering in 1980.
In 1979 he was drafted by the San Diego Chargers in the National Football League. He later joined the New York Giants. After brief time in the NFL, David began his coaching career in 1983 at the University of Alabama, where he was the coach of the quarterbacks and then, receivers. In 1986 he became the offensive coordinator at Mississippi State University.
David came home to Tulsa in 1987 as the assistant head coach at The University of Tulsa. Being named head coach in 1988 at age 31, he was the youngest head coach in NCAA Division I Football. He remained in that position until 1999. During that time, the Golden Hurricane played in two bowl games (winning the 1991 Freedom Bowl and finishing 22nd in the nation). His teams consistently graduated at a higher rate than the campus norm, defeated teams from much bigger conferences such as Oklahoma, Oklahoma State, Iowa, Missouri, and Texas A&M, and had many go on to play in the NFL. David returned to coaching and to the University of Alabama in 2003 as the offensive coordinator and quarterbacks coach. In 2010, he became co-offensive coordinator and quarterbacks coach at the University of Mississippi.
David is now in Tulsa as vice president of marketing at Pacer Energy Marketing. He and his wife, Janet (WRHS '75), have three children: sons Daniel and Jordan and daughter Kendal. In the fall of 2011, Rader published his first book, Missing Page from the Playbook: Fundamentals Behind the Physical, Mental and Emotional Elements of Commitment.