Anita Bryant (Dry)
Class of 1958
Inducted 1989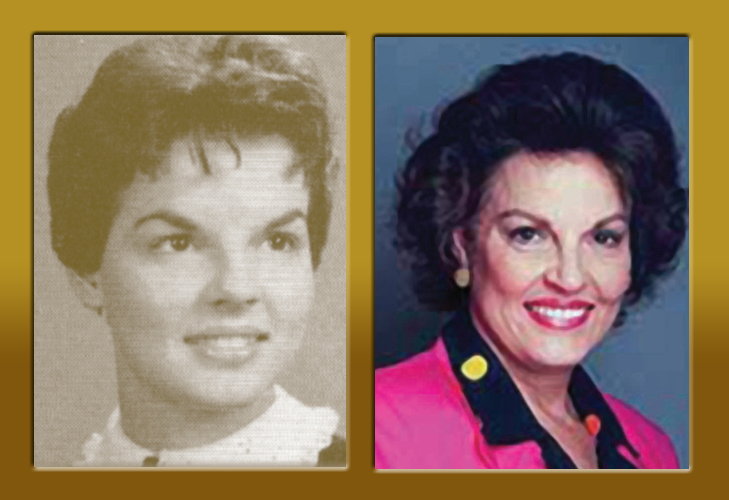 Anita Bryant (Dry), singer, TV personality, author, and founder of Anita Bryant Ministries, International, made her debut at two years old, singing Jesus Loves Me. At ten, she had her own TV show. At Will Rogers, she was active in the Round-Up, the choral music program and, as a sophomore, played Nellie Forbush in South Pacific.
Anita was a finalist for Miss America, and appeared regularly on such radio and television shows as The Don McNeil Breakfast Club, George Gobel and Dick Clark's American Bandstand.
She appeared with Dr. Billy Graham in his crusades, and she and Dr. Graham have the distinction of being the only two people who have appeared at both the Democratic and Republican political conventions. Several White House appearances made her President Johnson's favorite singer, and he requested that she sing The Battle Hymn of the Republic at his funeral. She toured with Bob Hope, entertaining the troops overseas for seven years and appeared on his televised Christmas Special. Anita was voted the most admired woman in America three years in a row by Good Housekeeping Magazine and was named one of the most influential women in America by the Gallup Poll.
Anita was the commercial face for Coca-Cola and the Florida Citrus Commission, and was the first woman inducted into the Florida Citrus Hall of Fame. Her smiling face singing "Come to the Florida Sunshine Tree…" was seen hundreds of times each month on TV. At the age of 26, she was the youngest person ever inducted into the Oklahoma Hall of Fame.