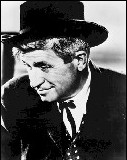 Will Rogers was born November 4, 1879, in a ranch home halfway between Claremore and Oolagah in Indian Territory. He was of Scotch-Irish-Cherokee ancestors, wealthy Georgia plantation owners, who emigrated to what is now eastern Oklahoma in the 1820s. He was the eighth child and only son of Clement Vann Rogers and Mary Schrimpsher Rogers.
His stage  career began in Johannesburg, South Africa, when Texas Jack took him into his Wild West Show. Then followed circus tours over Australia and New Zealand, which were terminated in 1904, when he landed in San Francisco. He received publicity for roping a runaway steer during a rodeo in Madison Square Garden in 1905. Two months later, he was in vaudeville, appearing at the Keith Union Square Theatre in New York. Through Gene Buck,he was introduced to Florenz Ziegfeld, who put him in his show at the famous Amsterdam Roof in New York.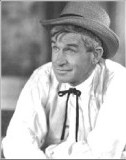 On November 5, 1908, at Rogers, Arkansas, he married Miss Betty Blake, whose acquaintance he made in 1900. To them were born four children, Will Jr. (William Vann "Bill"), Mary, Jimmy and Fred, who died as an infant.
Will Rogers was Ziegfeld's greatest find, and Ziegfeld did more for Rogers professionally than did any other person. From 1905 until 1925, when the Follies closed, those two worked together with a "hand-shake" contract
between them.
While in Hollywood, Mrs. Rex Beach, sister in law of Fred Stone, prevailed upon Will Rogers to appear in the movie "Jes Call Me Jim." His first film contract was signed with the Goldwyn Company in 1918 to make "laughing Bill Hyde."
His writing career began December 31, 1922, when he wrote his first newspaper column, which he extended into short daily wires carried by over five hundred newspapers. As a columnist, he went everywhere and wrote about everything, making historical source material of high authenticity and importance. In the column are preserved the ephemeral stage wisecracks, making them a durable contribution to American letters.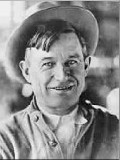 With the advent of talking pictures, the real Will Rogers was brought before his public, for much of his charm was in his voice. In 1930, he began his radio talks through the courtesy of E.R. Squibb & Sons. It was through this medium that he became a universal hero.
At 8:15 p.m. Thursday, August 15, 1935, he met his death in an airplane crash 15 miles south of Point Barrow in Alaska.